Community Kitchen
Please note: Masks are required on our campus.
Our Community Kitchen is located at 736 Shawnee Avenue on the corner of Shawnee Ave and 7th Street Trafficway. To receive help, please visit at the times listed below and walk up to the back door facing the parking lot.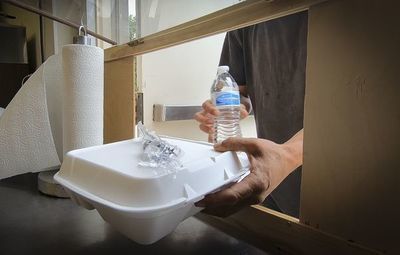 MEAL TIMES                                                                Available Monday-Friday (Pick-up only)
Sack Lunches (7-8AM)
Breakfast (8-9AM)
Lunch (11AM-1PM)
Emergency Showers: Monday-Friday (6:30-8:30AM)
Emergency Laundry: Monday-Friday (7-8AM)
Community Market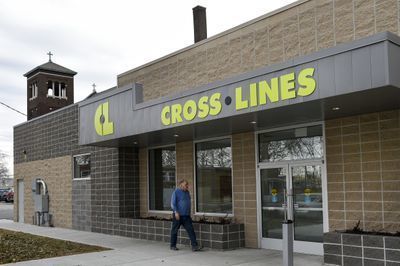 To receive food, please visit our campus during the times listed below and follow the signs to enter the Community Market in the Food Distribution building.
Please wear a mask and follow social distancing guidelines.
Monday (Seniors Only- 60+)
9AM-12PM; 1PM-3PM
Tuesday-Thursday
9AM-12PM; 1PM-3PM
Friday
9AM-12PM
After visiting our Community Market, you must wait at least one month to visit again. Currently, our Community Market is only assisting residents of Wyandotte County. If you are not a WyCo resident, please call United Way (dial 211) and ask for your nearest food distributor.
Toiletries are also available at our Community Market.
Senior Commodities
Senior Commodities is a monthly boxed food program for low-income seniors (age 60+). 
Senior Commodities can be picked up on Mondays from 9am-12pm; 1pm-3pm at the Community Market in the Food Distribution building.
DELIVERY
Deliveries are also available to seniors unable to pick up their box and need extra assistance. Please call our office (913) 281-3388 if you would like to inquire about deliveries.