With great sadness, we have decided to cancel the first-ever "Rock the Dotte" fundraiser for Cross-Lines Community Outreach. We were beyond excited to enjoy some great local flavors with you and to sing along to some of Kansas City's best bands, but the timing and impact of the coronavirus pandemic has made it nearly impossible for us to continue. But don't worry – "Rock the Dotte" will return next year and it will be better than ever!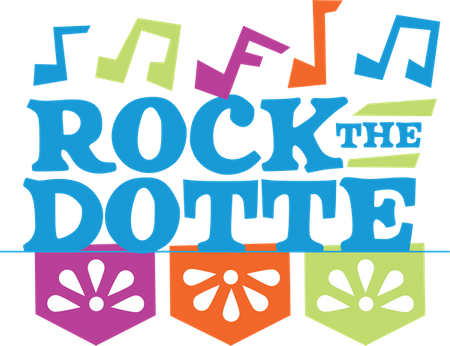 Rock the Dotte
2021 - To Be Decided
Delight your taste buds and experience the flavors of Wyandotte County at this unique food and entertainment event! Guests will enjoy exclusive access to some of the area's hottest local bands and a plate of food, filled with diverse flavors from favorite Wyandotte County eateries. Celebrate the best of Wyandotte County while raising money to support the hunger relief services provided by Cross-Lines Community Outreach.

STAY TUNED for details about dates, ticketing, menu, and band lineup!
Fighting Hunger in Kansas City
Rock the Dotte supports the hunger relief programs at Cross-Lines Community Outreach, a non-profit agency helping families struggling with poverty in Kansas City since 1963. Funds raised by this hot, new event will go directly to feeding the one in three people in Wyandotte County who are food insecure. Some of the services provided by Cross-Lines include:
        •   A food pantry that provides emergency healthy groceries for families struggling to make ends meet. Last year, Cross-Lines served more than 11,000 people in our food pantry.
        •   A warm, welcoming Community Kitchen that provides a healthy, hot breakfast and lunch five days a week. Last year, we provided about 68,000 meals to our neighbors in need.