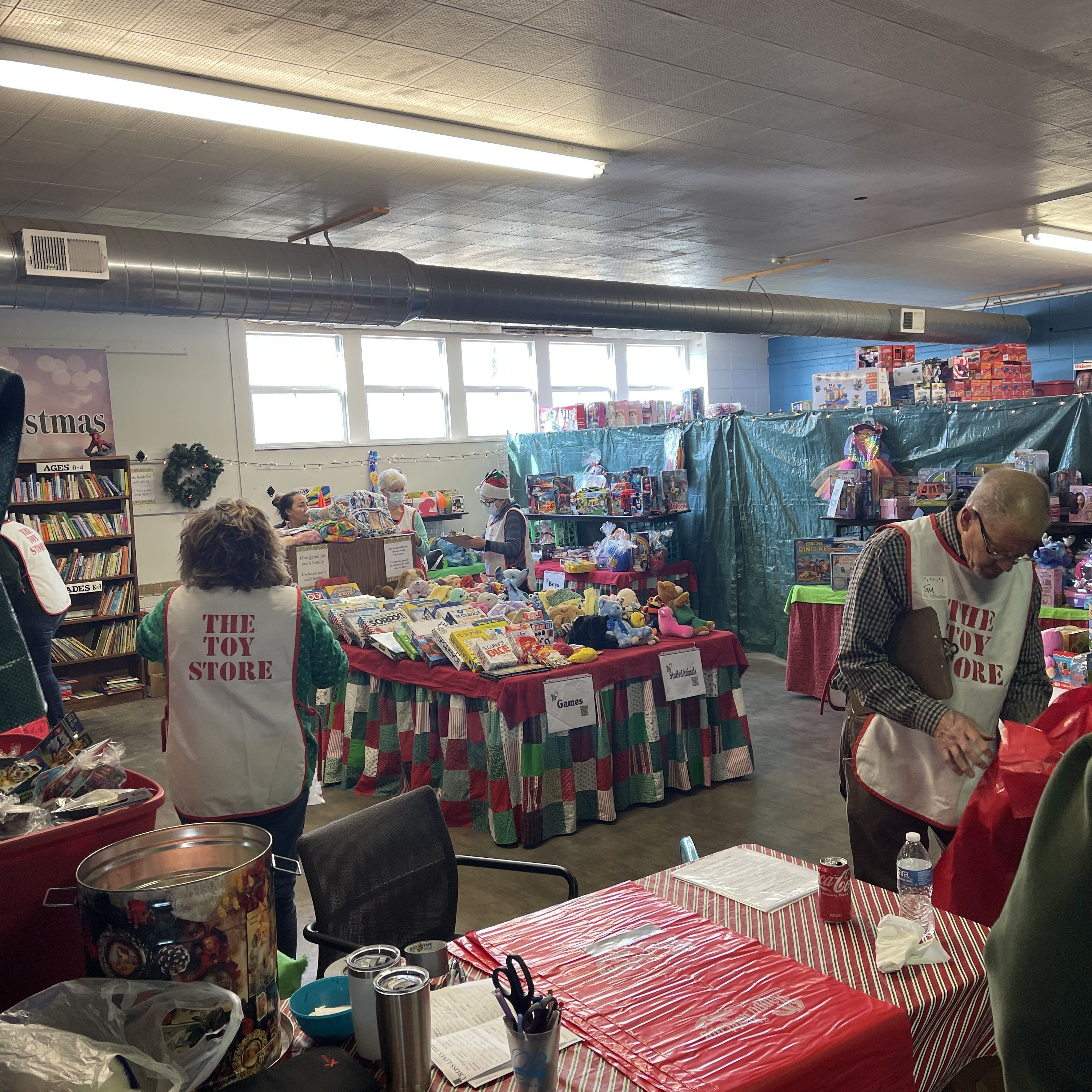 There are very few places for families to go for help during the holidays in Wyandotte County. That's where the Cross-Lines Christmas Store comes in! For 53 years, the Christmas Store at Cross-Lines has operated to assist low-income families with Christmas gifts and food for the holidays.
This year, the Christmas store served nearly 350 families with one or more children from Wyandotte County. Cross-Lines focuses on dignity in our programs, and the Christmas Store is no different. Shoppers get to choose exactly which items fit their family's needs and are treated warmly and respectfully during their shopping experience.
What makes the Christmas Store magical year after year? It's our dedicated volunteers, of course! Groups from Rainbow Mennonite Church, Knox United Presbyterian Church, Colonial Church in Prairie Village, and individuals from all over the metro provided hundreds of toys and household items, gift cards, and food for our shoppers. Volunteers also run the Christmas store for the six full days of operations, checking in guests, guiding them through the departments, and finally packing and loading their goods. Cross-Lines staff is always left in awe by the kindness and dedication of our many volunteers that work so hard every year to spread kindness throughout our community. THANK YOU, volunteers and supporters! Happy holidays to all!