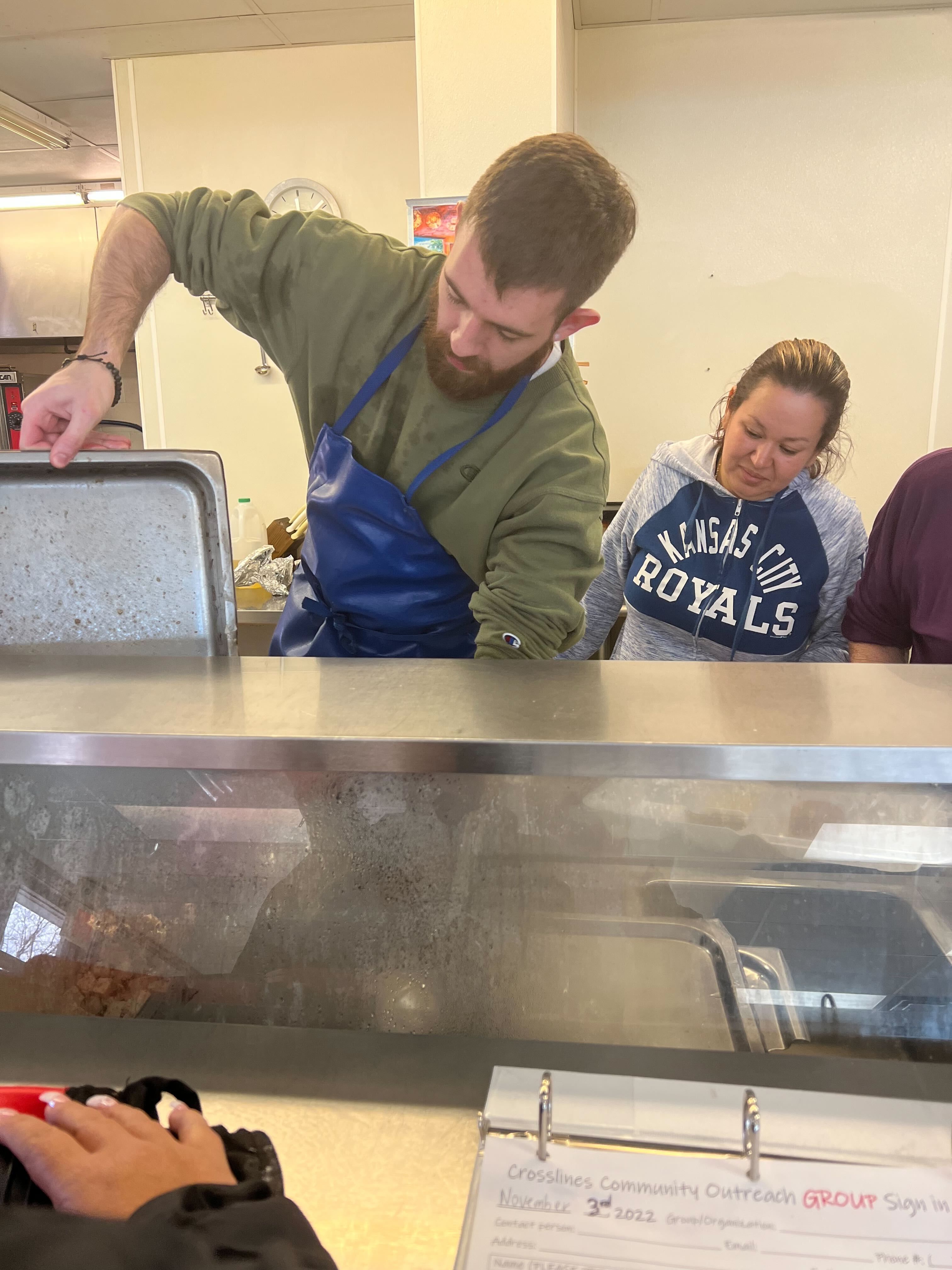 At the start of last week, Cross-Lines' Kitchen and Market were extraordinarily busy. The need in our community remains high, especially on Mondays. The people we serve consistently struggle over weekends with lack of food. 
What does it mean to truly be a part of the Cross-Lines team? It means you jump in and help wherever you are needed, often without being asked. 
That's what one of our interns, Michael, did on Monday. Michael visited the kitchen just to grab some lunch. When he saw the staff and volunteers struggling to keep up with the line at the window, he grabbed an apron and started cooking, staying throughout the rest of service. After lunch, he headed to the Market to help staff check out shoppers and stock shelves. 
Cross-Lines is incredibly lucky to have someone like Michael with us this season. He reminds us what it means to give of yourself in service to our mission. Thank you, Michael!