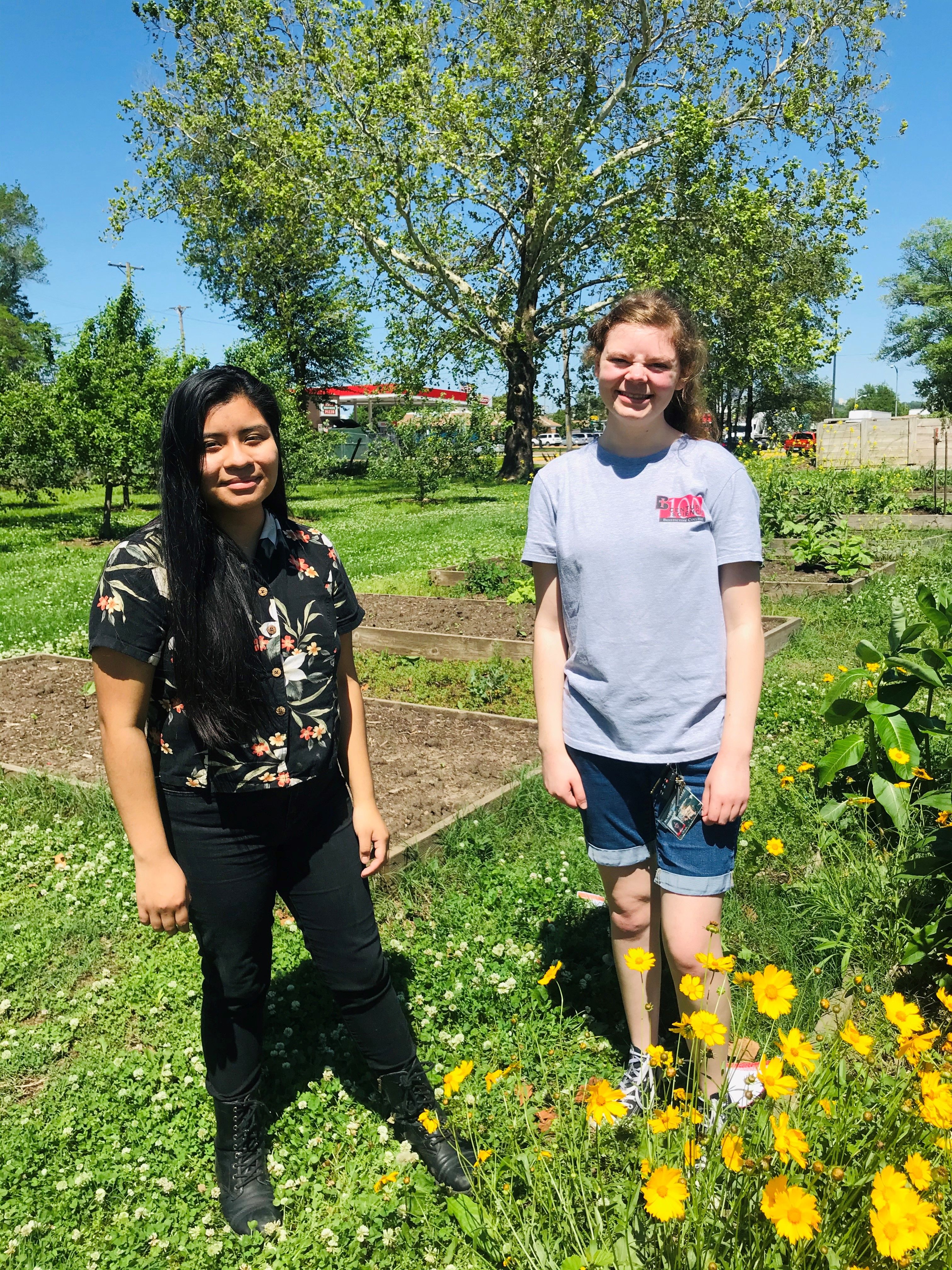 Despite the ongoing uncertainties for college students, Yazmin Bruno and Sarah Newbolds are spending their summer just as they had planned: as full-time interns with Cross-Lines Community Outreach.
Newbolds just finished her third year at Benedictine College, a small liberal arts college in Atchison, Kansas, where she studies psychology. Through this internship, she hopes to learn more about serving lower-income people, particularly from a mental health standpoint.
Bruno is a second-year political science major at Donnelly College. She chose to intern with Cross-Lines because it is close in proximity to her Kansas City, Kansas neighborhood and offers assistance to many fellow immigrants in her community.
"I want to know how I can be more empathetic and helpful and give them whatever resources they need," said Bruno. She hopes to one day be an immigration lawyer that works pro bono. "Like the people who have helped me before, I want to be able to help people."
Although Bruno and Newbolds were accepted into the competitive internship program in January, they were uncertain whether they would be allowed to intern at all due to the pandemic.
"I was really sad for a while," said Bruno. "Every time I drove past [Cross-Lines], I was like, 'that was where I was going to work!'"
"I didn't think it was going to happen," echoed Newbolds.
Despite the uncertainty, Bruno and Newbolds were able to start their summer internship on May 26th and will be serving with Cross-Lines until the beginning of August. The internship is through Bishop Sullivan Center, a social service agency in Kansas City, Missouri.
From serving meals in the Community Kitchen to packing boxes in the Food Pantry, the two will be helping out in a variety of areas and become a critical part of the Cross-Lines team. Their experience will likely change throughout the summer as Cross-Lines continues to re-open services and evaluate how to best serve the community in need.
"Even with the pandemic going on, Cross-Lines is doing their best to put their hands where they need to," said Newbolds. "They have figured out how to divide resources and get people what they need. Being able to help out with that is really awesome."
After a busy first week at Cross-Lines, both Bruno and Newbolds are grateful for the opportunity to help and are eager to continue to learn more.
"I really like it. I really appreciate everything that they do here at Cross-Lines," said Bruno. "I've done volunteer work in the past, but this is so fulfilling because it's basically in my backyard. I'm happy to be part of that."