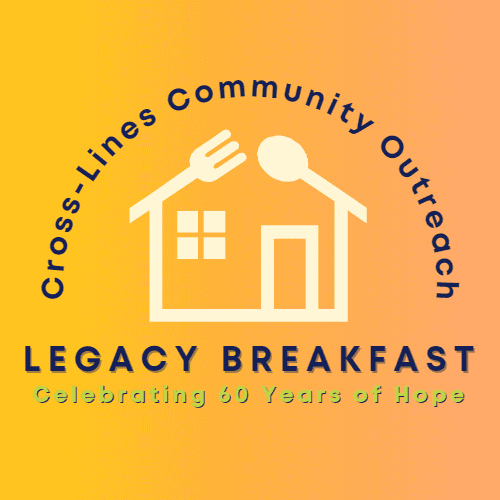 Cross-Lines plans to celebrate the anniversary of Cross-Lines Community Outreach with a new event this year, The Legacy Breakfast. Cross-Lines has been serving the community for an astonishing six decades, providing critical services to those in need, including food and utility assistance and stable housing assistance.
To celebrate this fantastic milestone, we are planning a Legacy Breakfast on Tuesday, August 29th, at the Vox Theatre that will bring together supporters, community members, volunteers, and staff of Cross-Lines to recognize the impact that the organization has had in our community. The event will include great food, excellent coffee, and several guest speakers who have been involved with Cross-Lines for many years. We believe it will be an excellent opportunity to celebrate and raise awareness about Cross-Lines' work!
To learn more about the breakfast, head to this link.