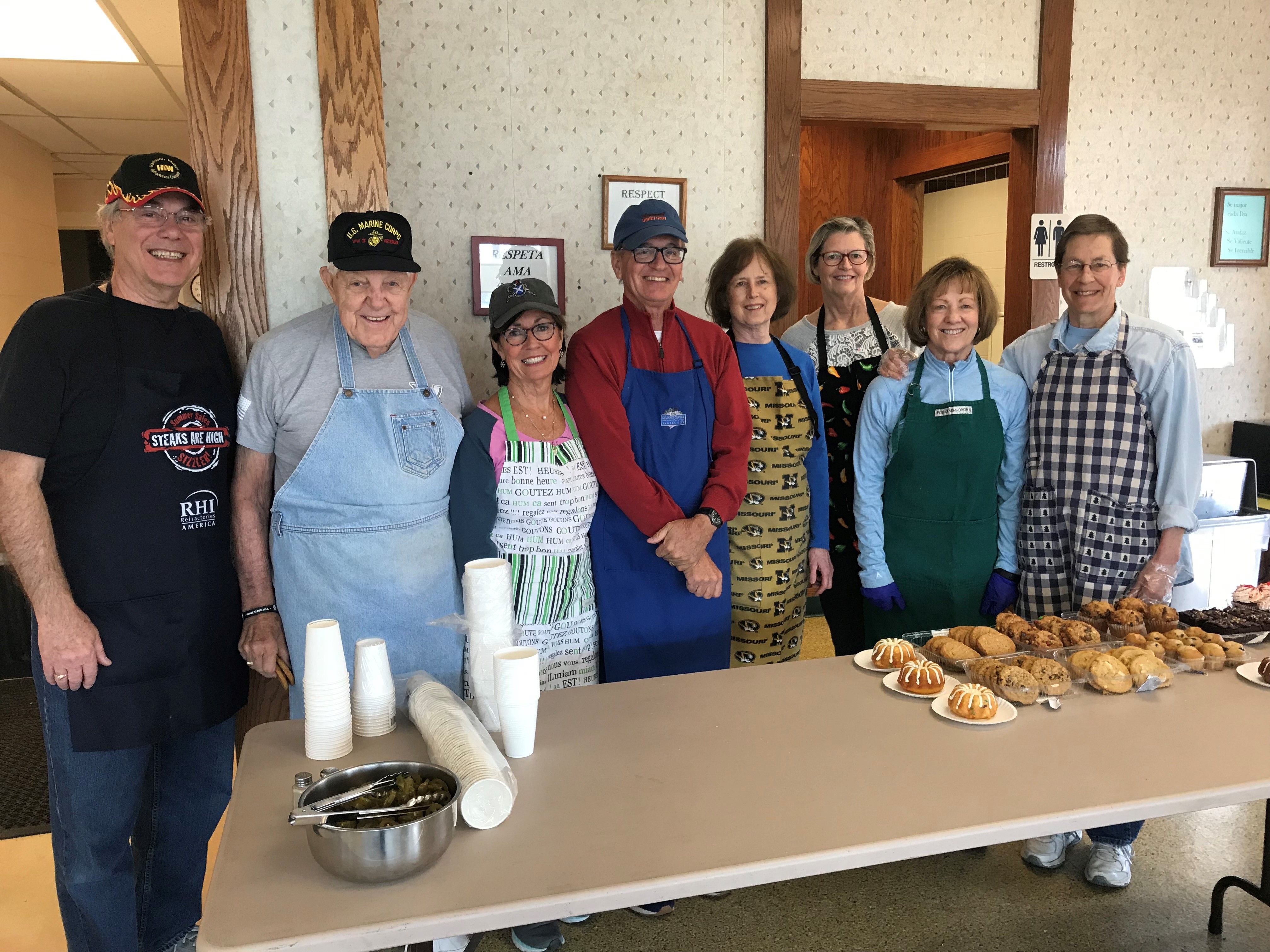 It's a statistic we know all too well: one in four kids in our community faces hunger on a daily basis. Our team of staff and volunteers at the Cross-Lines Community Kitchen believe that no one should go without food and we make it our mission to make sure that everyone who visits our campus has more than enough to eat. Not only that, we strive to help people meet their nutritional needs by offering an assortment of fruits, vegetables, and other foods.
This year, our Community Kitchen served nearly 70,000 meals! Those we serve is not determined by income level or county of residency, but instead by self-determined level of need: if you feel that you need a free hot meal, for whatever reason, you will receive it. In other words, everyone that walks through our doors gets a meal, no questions asked. But food is not the only thing on the menu in our kitchen. Each morning before breakfast, showers and laundry services are available as well. During the cold winter months, a hot cup of coffee and a joke from our long-time volunteer, Pastor Gary, can make all the difference to the people in need the most. 
The Community Kitchen is able to operate each day because of our army of faithful volunteers and supporters. The Kitchen has just one full-time paid staff member, our Kitchen Manager, Carmelina Cabrera. We rely on volunteer groups and individual volunteers to help prepare and serve meals each day as well as donors to make sure we have healthy food options each day. We are fortunate for our longtime faith partners such as St. Paul's United Methodist Church, Old Mission UMC, and Countryside Christian Church as well as our corporate partners like Knit-Rite, Nebraska Furniture Mart, and True North Hotel Group. THANK YOU for helping to keep our kitchen running and for another great year of serving our clients with upmost care. 
Cross-Lines Community Outreach serves breakfast and lunch Monday through Friday. We also provide sack lunches to people on their way to work. If you would like to learn more or get involved, please contact Christina at christina@cross-lines.org.