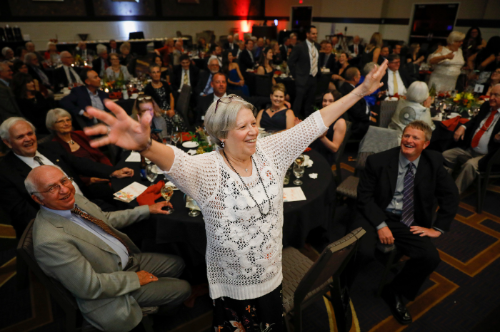 Live Auction
Although auction donations are still being procured, our exciting line-up so far includes:
 Caribbean Vacation
 Chiefs at Nashville tickets
 KU Basketball tickets
 In-home wine tasting
 Barrel of Booze
Caribbean Vacation
Located on the quiet island of Nevis in the heart of the Caribbean, Mango House is not your typical island escape. When guests ferry in from neighboring St. Kitts Island, they discover a once-in-a-lifetime experience promising tropical beaches, delicious local cuisine, and endless adventures to explore – without the crowds, the overdeveloped beaches, or the hassling street vendors. Mango House is designed to comfortably host eight people, a spacious oasis where guests can choose to soak up the sun in the private swimming pool, cook up some local flavors in the fully-equipped modern kitchen, or simply enjoy the spectacular views of Mount Nevis. Beyond the villa, the island offers endless adventure for guests of all ages, from a trip to the birthplace of Alexander Hamilton to the nearby Hermitage Plantation Inn for Wednesday night pig roast! The locals are friendly and accommodating and want guests to experience the magic of their island.
This package includes a week-long stay in the Caribbean-styled villa, plus a breakfast, lunch, and dinner combo at local eateries in Nevis. It was generously donated by family members of longtime Cross-Lines supporters; therefore, our lucky winners will enjoy an experience that is personal and completely unique to them. In addition to donating a week-long stay in their handcrafted villa, the hosts would like guests to freely use their Land Rover to navigate the streets of Nevis. It all adds up to be an incredible package that can only be found at our annual Gala for Hope fundraiser this fall!
How Can You Help?
We are currently looking for donation items to add to our Silent or Live Auctions! We'd like to offer you the opportunity to join our efforts by donating an item or service to be auctioned off at our annual Gala for Hope fundraiser. We invite you to be creative and thoughtful as you assemble your donation and consider which auction items may create the biggest impact for our organization! Additionally, it can be super helpful if you ask your favorite theaters, bed and breakfasts, and restaurants whether they might donate an item for a charity you care about! If you would like to help us continue our important work, please email christina@cross-lines.org or call 913-281-3388.
Another great way to support Cross-Lines is to become a Gala Patron Sponsor and pay for someone else to attend the event! Check out our ticket registration page (near the bottom) to learn more!